Microbe and mold control
Microbe and mold control
Mold often grows on cooling coils in HVAC systems due to moisture condensation and can be introduced into the building's indoor air. It can also occur on or within wall assemblies due to water damage or improper detailing in humid locations, for example kitchens and bathrooms. Mold spores can trigger asthma, headaches, allergies and other respiratory system disorders.
Part 1: Cooling Coil Mold Reduction
In buildings that rely on a mechanical system for cooling, one of the following requirements is met:
a.
Ultraviolet lamps (using a wavelength of 254 nm so as not to generate ozone) are employed on the cooling coils and drain pans of the mechanical system supplies. Irradiance reaching the cooling coil and drain pan, including the plenum corners, is modeled.
b.9
Building policy states that all cooling coils are inspected on a quarterly basis for mold growth and cleaned if necessary. Dated photos demonstrating adherence are provided to the IWBI on an annual basis.
The following are not present:
a.12
Signs of discoloration and mold on ceilings, walls or floors.
b.12
Signs of water damage or pooling.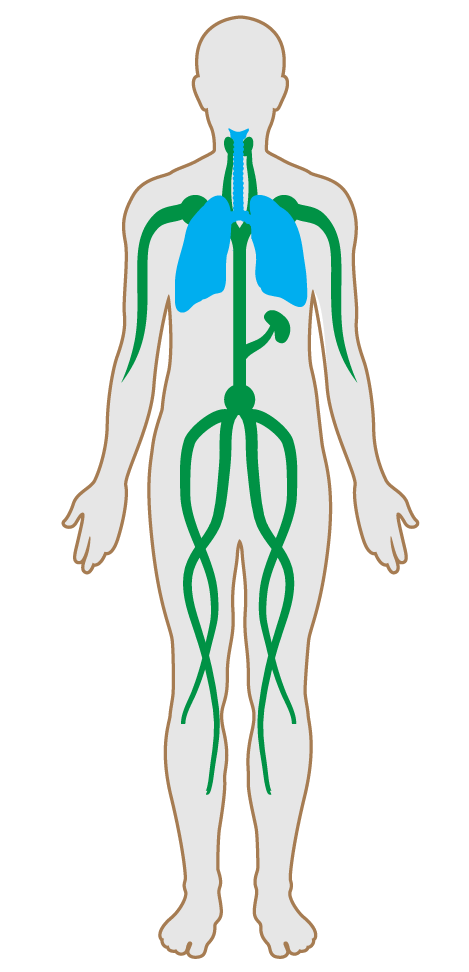 Immune
Integumentary
Respiratory
Applicability Matrix
| | Core & Shell | New & Existing Buildings | New & Existing Interiors |
| --- | --- | --- | --- |
| Part 1: Cooling Coil Mold Reduction | P | P | P |
| Part 2: Mold Inspections | P | P | P |
| | Commercial Kitchen | Education | Multifamily Residential | Restaurant | Retail |
| --- | --- | --- | --- | --- | --- |
| Part 1: Cooling Coil Mold Reduction | P | P | P | P | P |
| Part 2: Mold Inspections | P | P | P | P | P |
Verification Methods Matrix
Letters of Assurance
Annotated Documents
On-Site Checks

Part 1:

Cooling Coil Mold Reduction

MEP Drawing or Operations Schedule

Part 2:

Mold Inspections

Visual Inspection
| | |
| --- | --- |
| 06.1.b | NADCA's White Paper on Ultraviolet Lighting Applications in HVAC Systems states that to avoid ozone production, use UVC lamps with a wavelength of 254 nm. |
| | |
| --- | --- |
| 06.2.a | The National Healthy Housing Standard states that building materials affected by mold or mildew should be cleaned, dried, and repaired. It also states that interior and exterior surfaces shall have no signs of visible mold growth. |
| 06.2.b | The National Healthy Housing Standard states that the foundation, roof, roofing components, exterior walls, doors, skylights and windows shall be free of persistent dampness or moisture. |