Daylight modeling
Daylight modeling
Exposure to appropriate amounts of natural light reinforces the alignment of our circadian rhythms and reduces dependence on electricity for artificial lighting; however, excessive sunlight can cause glare and unwanted visual contrast. This is not only important to consider throughout the course of the day, but also throughout the course of the year, such that occupants are able to enjoy the benefits of daylight exposure in all seasons.
This feature requires that individuals inside a building receive ample exposure to natural sunlight and allows designers versatility for a variety of layouts and daylighting designs. Spatial daylight autonomy describes minimum levels of natural lighting in spaces, while annual sunlight exposure places a cap on inappropriately high levels of sunlight.
Part 1: Healthy Sunlight Exposure
Lighting simulations demonstrate that the following conditions are expected:
a.1
Spatial daylight autonomy (sDA300,50%) is achieved for at least 55% of regularly occupied space. In other words, at least 55% of the space receives at least 300 lux [28 fc] of sunlight for at least 50% of operating hours each year.
b.1
Annual sunlight exposure (ASE1000,250) is achieved for no more than 10% of regularly occupied space. In other words, no more than 10% of the area can receive more than 1,000 lux [93 fc] for 250 hours each year.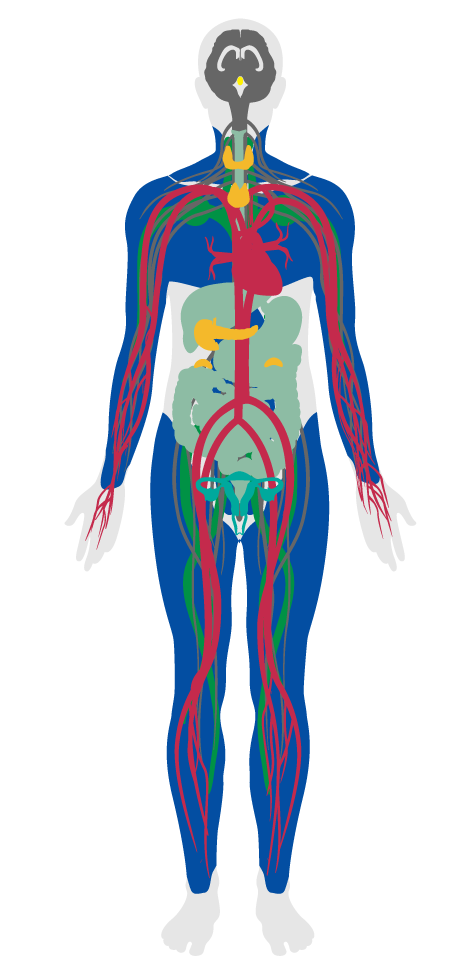 Nervous
Endocrine
Muscular
Cardiovascular
Digestive
Reproductive
Immune
Applicability Matrix
| | Core & Shell | New & Existing Buildings | New & Existing Interiors |
| --- | --- | --- | --- |
| Part 1: Healthy Sunlight Exposure | O | O | O |
| | Commercial Kitchen | Education | Multifamily Residential | Restaurant | Retail |
| --- | --- | --- | --- | --- | --- |
| Part 1: Healthy Sunlight Exposure | O | O | O | O | O |
Verification Methods Matrix
Letters of Assurance
Annotated Documents
On-Site Checks

Part 1:

Healthy Sunlight Exposure

Architectural Drawing
U.S. Green Building Council. LEED v4: Reference Guide for Building Design and Construction. Washington D.C.: U.S. Green Building Council; 2013: 37, 43-44, 541-552, 567, 605, 623, 645-53, 658-61, 682-3, 685-6, 723-4.

| | |
| --- | --- |
| 62.1.a | USGBC's LEED v4 EQ Credit: Daylight, Option 1 requires that at least 55% of space receives at least 300 lux of sunlight for an award of 2 points. |
| 62.1.b | LUSGBC's LEED v4 EQ Credit: Daylight, Option 1 requires that annual sunlight exposure ASE(1000,250) is achieved for no more than 10% of regularly occupied space. |