Olfactory comfort
Olfactory comfort
Excessively strong or distinct odors can disrupt physical and psychological comfort, and even trigger eye, nose and throat irritation, nausea and headaches. Limiting these odors is a simple strategy that can greatly contribute to occupant comfort and well-being.
This feature supports building policies that discourage strong smells from chemicals and fragrances, striving to keep interior environments odorless.
Part 1: Source Separation
All restrooms, janitorial closets, kitchens, cafeterias and pantries prevent strong odors from migrating to workspaces through one or more of the following separation methods:
a.
Negative pressurization.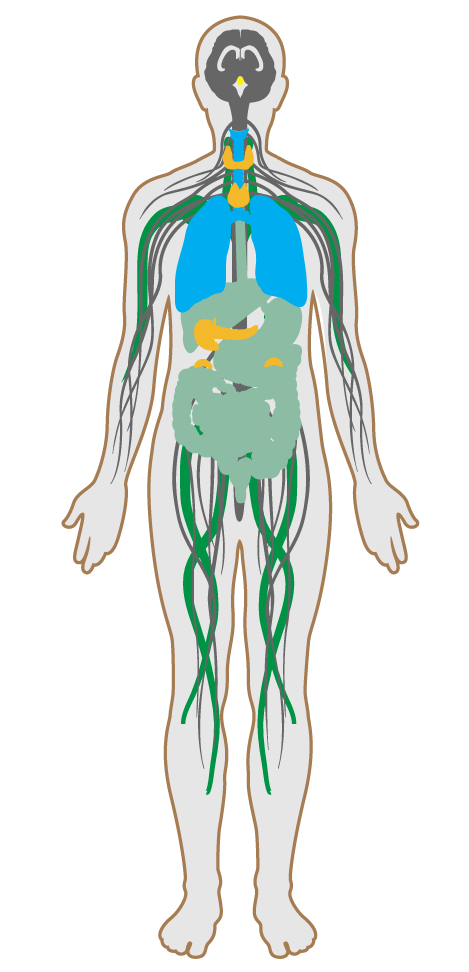 Integumentary
Nervous
Immune
Endocrine
Digestive
Respiratory
Applicability Matrix
| | Core & Shell | New & Existing Buildings | New & Existing Interiors |
| --- | --- | --- | --- |
| Part 1: Source Separation | - | O | O |
| Part 2: Scent Control Policy | - | - | - |
| | Commercial Kitchen | Education | Multifamily Residential | Restaurant | Retail |
| --- | --- | --- | --- | --- | --- |
| Part 1: Source Separation | O | O | - | O | O |
| Part 2: Scent Control Policy | - | - | - | - | - |
Verification Methods Matrix
Letters of Assurance
Annotated Documents
On-Site Checks

Part 1:

Source Separation

Architectural Drawing