Increased ventilation
Increased ventilation
The guidelines put forth by ASHRAE provide the basis for acceptable indoor air quality, but not necessarily for best-in-class air quality for buildings. Unusually high building occupancy, a high risk of accidents that might degrade air quality or space capacity to install filtration make exceeding ASHRAE requirements a worthwhile strategy.
This feature requires buildings to design and supply rates of fresh air that are 30 percent higher than typically provided.
Part 1: Increased Fresh Air Supply
The following is required in terms of the rate of fresh air supply to all regularly occupied spaces:
a.1
Exceed ASHRAE fresh air supply rates met in the WELL Ventilation Effectiveness feature by 30%.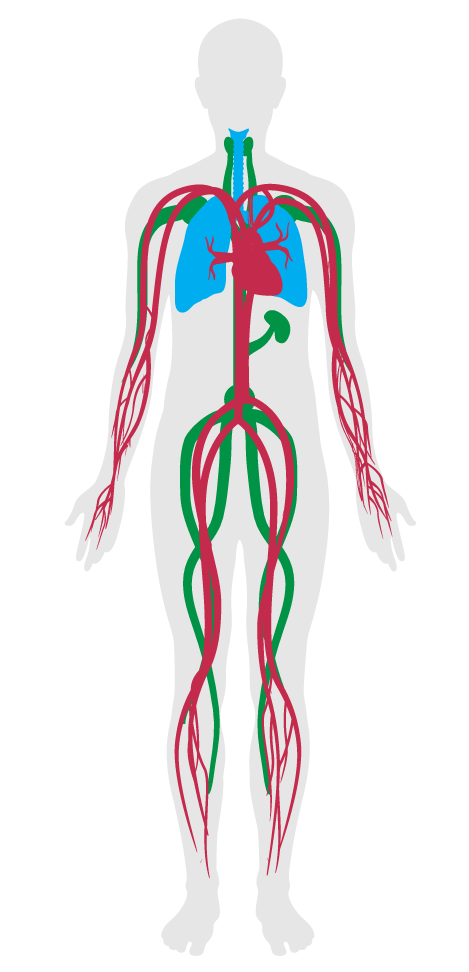 Respiratory
Immune
Cardiovascular
Applicability Matrix
| | Core & Shell | New & Existing Buildings | New & Existing Interiors |
| --- | --- | --- | --- |
| Part 1: Increased Fresh Air Supply | O | O | O |
| | Commercial Kitchen | Education | Multifamily Residential | Restaurant | Retail |
| --- | --- | --- | --- | --- | --- |
| Part 1: Increased Fresh Air Supply | - | - | O | - | O |
Verification Methods Matrix
Letters of Assurance
Annotated Documents
On-Site Checks

Part 1:

Increased Fresh Air Supply

MEP
U.S. Green Building Council. LEED v4: Reference Guide for Building Design and Construction. Washington D.C.: U.S. Green Building Council; 2013: 37, 43-44, 541-552, 567, 605, 623, 645-53, 658-61, 682-3, 685-6, 723-4.

| | |
| --- | --- |
| 15.1.a | USGBC's LEED v4 EQ prerequisite: Minimum Indoor Air Quality Performance requires using the minimum outdoor air intake flow for mechanical ventilation systems using the ventilation rate procedure from ASHRAE 62.1–2010. |